An edgy fairy tale retelling of "Snow White" set in the world of Kill Me Softly for fans of Once Upon a Time and Grimm.




If you want to live happily ever after, first you have to stay alive.




Viv knows there's no escaping her fairy-tale curse. One day her beautiful stepmother will feed her a poison apple or convince her on-again-off-again boyfriend, Henley, to hunt her down and cut out her heart before she breaks his. In the city of Beau Rivage, some princesses are destined to be prey.




But then Viv receives an invitation to the exclusive club where the Twelve Dancing Princesses twirl away their nights. There she meets Jasper, an underworld prince who seems to have everything—but what he really wants is her. He vows to save her from her dark fate if she'll join him and be his queen.




All Viv has to do is tear herself away from the huntsman boy who still holds her heart. Then she might live to see if happily ever after is a promise the prince can keep. But is life as an underworld queen worth sacrificing the true love that might kill her?




Faced with a possible loophole to her "Snow White" curse, Viv goes underground, literally, to find the prince who's fated to rescue her. But is life safe in the Underworld worth the price of sacrficing the love that might kill her?




POP CULTURE CAN'T GET ENOUGH OF TWISTING FAIRY TALES: ABC's Once Upon a Time and NBC's Grimm continue to pull in high ratings. And with the anticipated Angelina Jolie Maleficent (2014), the film adaptation of Stephen Sondheim's Into the Woods (2014), and Kenneth Branagh's Cinderella (2015), Hollywood is infected with fairy tale fever.




CAMEOS FROM FAVORITE CHARACTERS: Viv, who first appeared in Kill Me Softly trailed by her brooding boy-toy Henley, takes center stage in this new Beau Rivage tale. Other familiar characters including Blue and Jewel are back to help her defy her destiny.




TEENS LOVE THIS FAIRY TALE WORLD: Kill Me Soflty was a 2013 YALSA Teens' Top 10. Readers have been clamoring for a sequel.




A FRESH TAKE ON THE FAMILIAR: Drawing on "Snow White," "The Twelve Dancing Princesses," and "Rumpelstiltskin," Tear You Apart is very conscious of the way these stories have pervaded pop culture, twisting known tropes into an exciting new story that can stand on its own.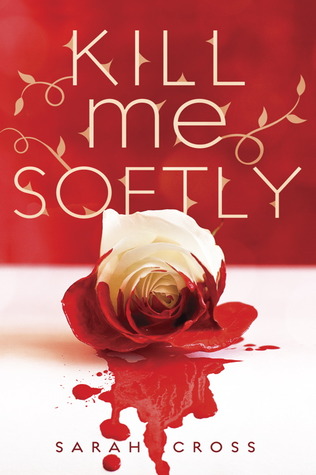 by Sarah Cross
Let me take you behind the scenes into some of my decision-making processes for Tear You Apart.
Names:
The characters' names have to feel just right (I guess it's the Goldilocks in me) and, often, I like for the names to mean something, too―especially in a world where fairy tales are real.
Viv/Vivian Deneuve – Viv's first name wasn't chosen for its meaning (although it's strangely fitting, anyway). I was reading Sarah Waters' The Night Watch and liked the character Viv so much that I was inspired to use her name. Viv's surname comes from French actress Catherine Deneuve, who starred in an adaptation of the fairy tale "Donkey Skin" (among other things).
Henley Silva – Silva means "forest," and I think the name book I used said Henley meant "meadow" or something woodsy. This was back when I thought the guy who was sent to cut out Snow White's heart was a woodsman, not a huntsman; once I realized my mistake I was already set on the name. I'm grateful for that mix-up, because otherwise I might have named him something too obvious like "Hunter." Which brings us to . . .
Regina – Regina means "queen" in Latin, so it was an easy choice for Snow White's "evil queen" stepmother when I was first naming these characters in Kill Me Softly. Of course, that was before Once Upon a Time arrived on the scene with its own evil-queen Regina. Oops. Now it's a little awkward. I always wonder if OUAT fans will think I "stole" it. No, it just means "queen," I swear!
Jewel – Jewel is one of the many Cursed in Beau Rivage who changed her name to suit her fairy-tale curse (Diamonds and Toads, in this case); her birth name is Renee.
The Twelve Dancing Princesses – the 12DP in Tear You Apart are all named after dances. I'd read 12DP adaptations where the sisters were named after flowers or plants and I wanted to do something different, but still with a theme. And I couldn't resist naming three of the sisters Waltz, Tango, and Foxtrot, a play on "whiskey, tango, foxtrot," aka "WTF" in the spelling alphabet used by pilots, etc.
The Yearling:
Possibly the worst movie ever for an animal lover (along with Kes and Old Yeller), The Yearling made me swear off boy-meets-animal movies for good―because they all end when the animal dies so the kid can grow up through this brutal "loss of innocence." I was so upset and angry at the end of The Yearling, I wished I'd never watched it―but then I realized there were parallels with that story and Viv and her stepmom's relationship. So the anecdote about Viv watching The Yearling with Regina? That's in there because I hate that movie SO MUCH that I needed to turn it from soul-crushing experience into fodder-for-fiction so I wouldn't be angry over it for eternity. I was able to let it go after that. But I'm still not watching any more boy-meets-animal movies.
The Title:
Tear You Apart did not have a title right away. My file name was "Viv bk" and I jokingly considered calling the book "Blood Red Delicious," but I really wanted a title that fit with Kill Me Softly. Now, Kill Me Softly is derived from a song title ("Killing Me Softly"), so when I was struggling to title this book I went to iTunes to see if my magic title was there. And that was where I discovered "Tear You Apart." I'm not a big fan of the song, but I feel like those words are the perfect description for what these characters are doing to each other, what their curses are doing to them, and what the Huntsman is supposed to do to Snow White. In the fairy tale, the evil queen sends him to kill Snow White and bring back her liver and lungs as proof. I went with the heart instead, because, hey, Disney has an impact, and heart is so much better for a twisted love story.
I hope you enjoyed this behind-the-scenes look into Tear You Apart! Thanks so much for having me, Amie!
Thank you Sarah for this wonderful behind the scenes!
"Not your vanilla retelling, Kill Me Softly combines the darkness of the original Brothers Grimm, a modern cast of characters, and just a twist of whimsy that makes the whole town of Beau Rivage feel so wrong. You know, the good kind of wrong."—Aprilynne Pike, #1 New York Times best-selling author of Wings
"Smart, romantic, and inspired, Sarah Cross's Kill Me Softly is storytelling at its finest. She breathes new life into familiar tales, twisting them in fantastically unexpected ways. This book blew me away!"—Carrie Ryan, author of The Forest of Hands and Teeth
"Incorporating suspense and romance, this contemporary, edgy, Grimm-based novel is an entertaining and well-written entry in a popular genre."—Booklist
"A girl struggles to escape her fairy-tale fate in this suspenseful fantasy…Clever fun."—Kirkus Reviews
"A paranormal romance that has the girl choosing the nice guy over the broody bad boy is a rare gem these days."—The Bulletin of the Center for Children's Books
"This modern fairy-tale mash-up will appeal to fans of urban fantasy and is a solid choice for any collection."—School Library Journal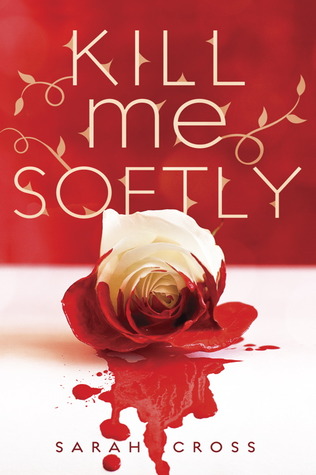 "After the Ball" is a short story set in Beau Rivage, a city where fairy tales come to life, and ancient stories are played out again and again. You can read more about the cursed fairy-tale characters of Beau Rivage in Sarah Cross' novel
Kill Me Softly
.
Read and/or download AFTER THE BALL here
.
Sarah Cross is the author of the fairy tale novels
Kill Me Softly
and Tear You Apart (coming January 2015), the superhero novel
Dull Boy
, and the Wolverine comic "The Adamantium Diaries." She loves fairy tales, lowbrow art, secret identities and silence.
Prize: Win (1) signed copy of Tear You Apart by Sarah Cross (US Only)